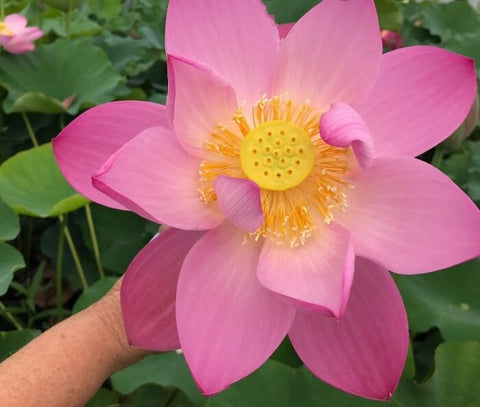 Farm to Market
Pinkalicious - IN STORE ONLY
Pink-a-livious has bright pink petals, it is a single bloom that blooms all summer. the flowers are higher than the leaves to bring attention your water feature.
Small to Medium Size
Hardy to zones 4-11. Best to plant in a no-hole container at least 2 gallons or bigger. Will grow in water 3" inches up to 6" inches deep. Great for containers up to small ponds.
Height is 2' to 3' feet
Blooms of 4" to 6" inches