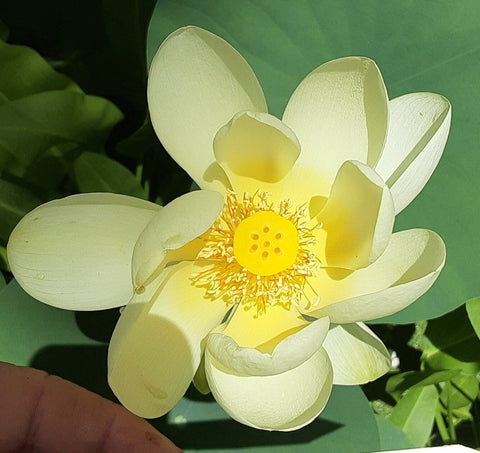 Farm to Market
High Noon - IN STORE ONLY
The high noon is another bee made creation that popped up on the property. The soft white that turns into a warm yellow makes this a stunner of a lotus. The flower loves to bloom and bloom and bloom!
Small to Medium Size
Hardy to zones 4-11. Best to plant in a no-hole container at least 2 gallons or bigger. Will grow in water 3" inches up to 6" inches deep. Great for containers up to small ponds.
Height is 2' to 3' feet
Blooms of 4" to 6" inches