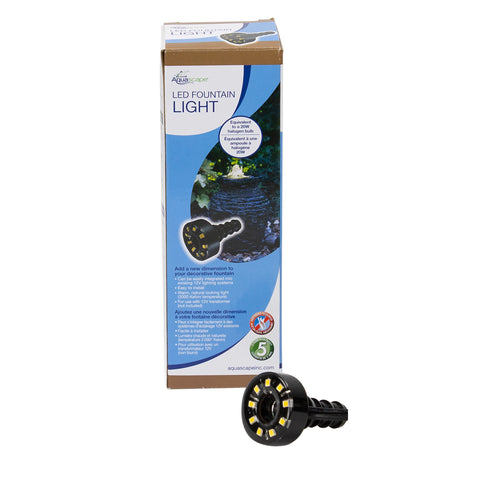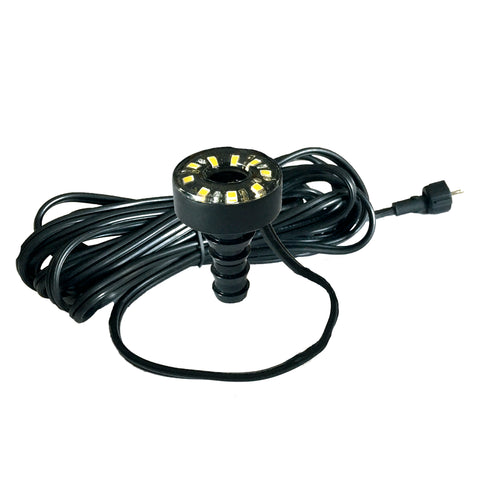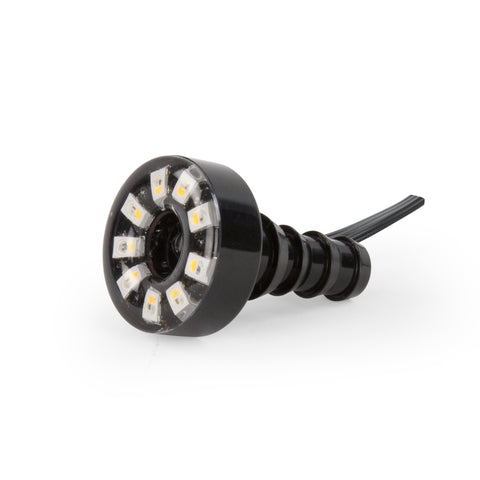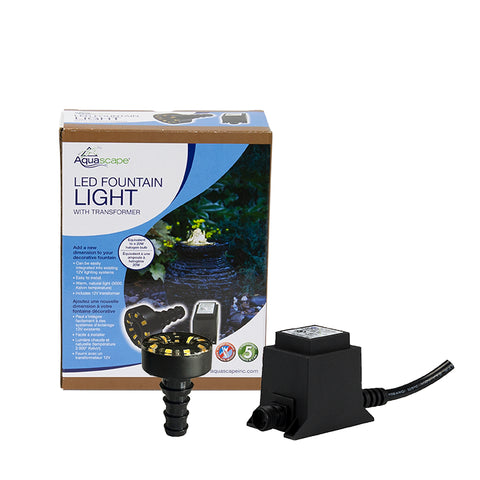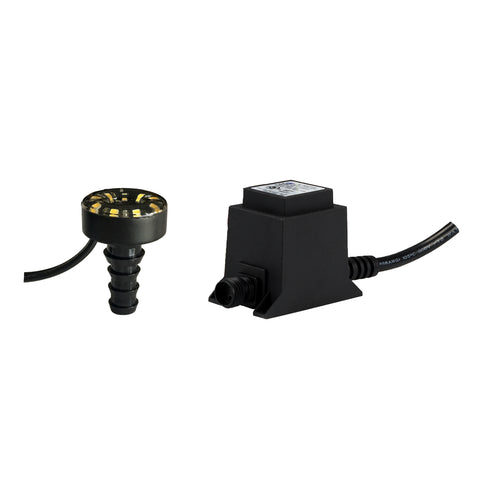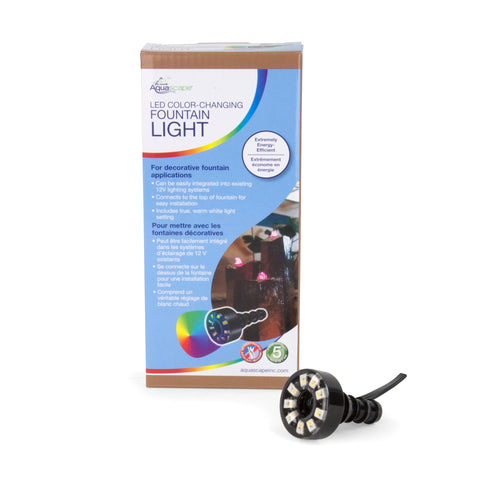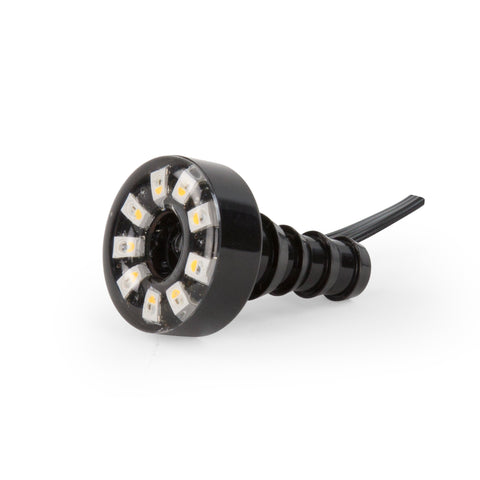 Aquascape
Aquascape Fountain Light
$47.98
$59.98
you save $12.00
The Aquascape Fountain Light  allows you to add a beautiful ring of light at the top of a wide variety of decorative fountains, completely transforming the way your fountain looks at night.
The fixture features a powerful 2.5-watt LED diode with light output equivalent to a 10-watt halogen light. The LED Fountain Accent Light is easily installed into a fountain using its barbed hose tail and quick-connect fitting, allowing water to pass through the center of the light. This energy-efficient, compact light has a durable design, providing years of trouble-free enjoyment, and its 3000 Kelvin temperature will provide natural-looking white light.
Aquascape Fountain Lights are completely sealed from water damage and come with a limited five-year full replacement warranty. A 12V transformer is included with the Fountain Light Kit, allowing for quick installation with no guesswork.
Aquascape Color-Changing Fountain Lights are developed to provide an impressive accent to fountains, connecting easily to the top of the fountain with an integrated barbed fitting. The color-changing diodes provide a wide variety of color options, and the integrated white diodes provide a warm white light when desired. These low-voltage lights are extremely energy efficient and include professional, weatherproof quick-connect fittings for quick and easy installation. Aquascape Smart Control Hub for Color-Changing Lights (#84074 not included) and 12-volt transformer (not included) and required to power and control lights. The Color-Changing Fountain Light kit includes one fountain light, a 12-volt transformer, and a wireless remote used to control the light settings.