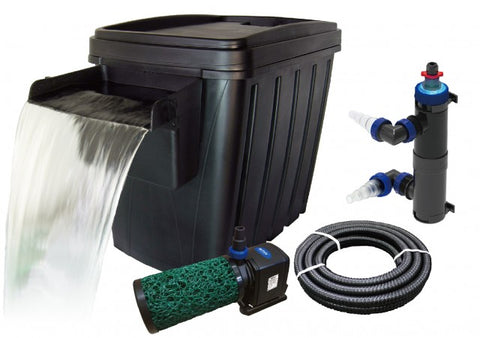 Matala
Matala BioSteps Premium Kit
$529.00
$645.00
you save $116.00
The BioSteps Premium Kit is the basic model with the 16 watt EZClear UV Clarifier and the Waterfall Spillway. This Premium kit comes complete with the new BioSteps filter, MF-1100EZ submersible pump, the 16 watt EZClear UVC, the Waterfall Spillway and 25 ft of 3/4" quality "kink free" hose and all connectors to make installation quick and easy!
Why not have it all?!!
Ideal for water garden ponds up to 2000 gallons and koi ponds up to 1000 gallons.