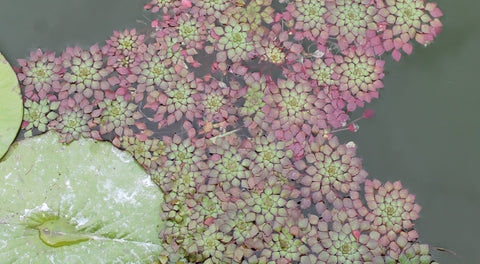 Farm to Market
Mosaic - IN STORE ONLY
The 3" round clusters of small red and green leaves make this pond plant a favorite.
Your water temperatures must be 70 to 75 degrees for this tropical plant. Mosaic plant needs pH to be below 8 to survive, as it does not tolerate water with high pH. 
Plant Mosaic about 6" below the surface and the leaf clusters will spread about 2' across. Mosaic plant is a very unique water garden plant that will spread well in warm water. 

Water Depth: Grows in 4" to 12" Water Depth
Light Requirements: Full Sun to Part Shade
Water Temperature: 70 degrees +