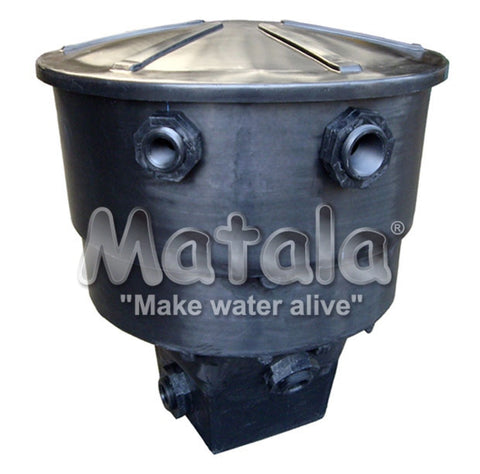 Matala
Matala Koi Clear 105 Vortex Filter, tank only
One single standard unit suitable for water gardens up to 20 Ton / 5,300 Gallons.
Tank and lid only. (no fittings, no media, no stand)
The Koi Clear does not include any tank fittings. You must drill your own holes and install your own bulkhead waterproof fittings in any location you need.
We recommend you use standard long shaft 2" or 3" bulkheads for your waterproof fittings.