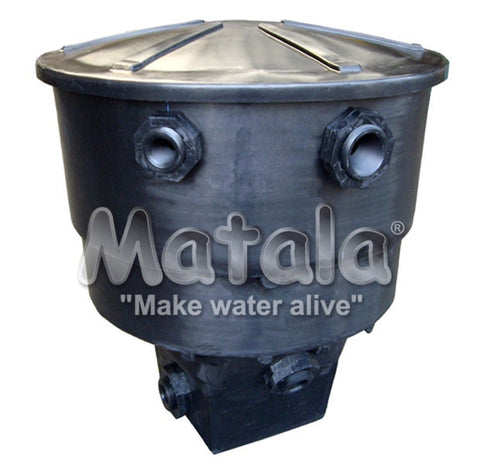 Matala
Matala Koi Clear 105 Complete Filter with 3 Matala Filters
Tank and lid with 3 layers of Matala media. Rigid black 1.5" thick on bottom, 6 inch green roll in middle and 6 inch blue Matala on top. (no fittings, no stand).
The Koi Clear does not include any tank fittings. You must drill your own holes and install your own bulkhead waterproof fittings in any location you need.
We recommend you use standard long shaft 2" or 3" bulkheads for your waterproof fittings.