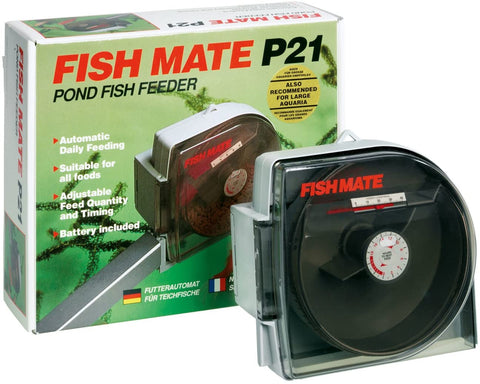 Fish Mate
Fish Mate P21 Automatic Pond Fish Feeder
$47.99
$99.95
you save $51.96
Increasingly popular, automatic fish feeders are no longer used solely for holidays and are recommended for permanent aquarium and pond use.
For smaller ponds and large aquariums, the Fish Mate P21 Automatic Feeder will gradually dispense one portion of food per day over a period of several hours, for up to 21 days, keeping the fish active and reducing the risk of overfeeding.
The fully weatherproofed P21 may be pole-mounted at the water's edge or suspended over the water. Feed quantities and timings can be easily set up and adjusted within minutes.