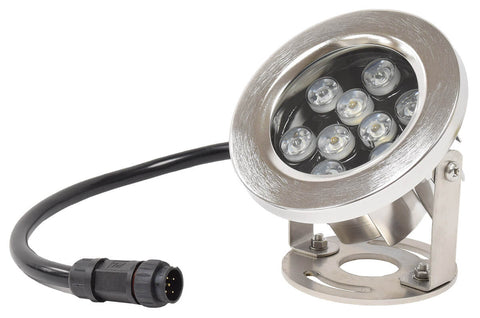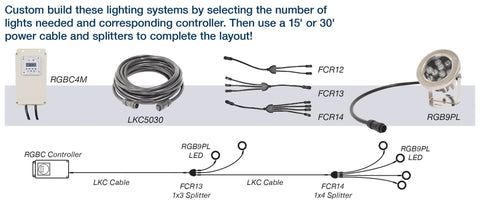 EasyPro
EasyPro Color Changing LED Submersible Light - Stainless Steel
$251.99
$279.99
you save $28.00
If you're looking to make maximum impact with your water feature at night, these lights are just the ticket!
Designed for use on floating fountains, they are also ideal for creating optimal nighttime displays on a wide variety of water features.
RGB9PL features
Corrosion resistant stainless steel housing, bracket and base mount
Pigtail with 5 pin, quick connect end
Epoxy filled fixture
Water proof connections
Dimmable, 24 volt DC
RGBW for color mixing and true warm white color option
Custom build a lighting system by selecting the number of RGBW fixtures. Then use 15′ or 30′ power cable and splitters to complete the layout to the controller.
Fixtures, controller with remote control, splitters and cables sold separately
Multiple pre-programmed patterns and color combinations
2, 3 or 4 way cable splitters available
Controllers for 4 or 6 lights available. Controllers have built-in memory protection in case of power interruption.
Three year limited warranty (cables have one year warranty)